As an EMS provider, you work to help people to live. What if the tools being used to save lives, are actually working against that goal?
The reality is, providing top-tier care to patients in an ambulance is as dangerous as it is challenging. For example, sudden swerves or stops could easily lead to serious injuries to passengers who are not restrained.
For this reason, paying attention to ambulance design is becoming increasingly more critical in the ever-expanding and important EMS industry.
If you are an advocate for safe practices, concerned about your safety, and curious about ambulance design safety; here is a rundown on what you need to know to boost ambulance and crew safety and longevity this year.
Let's get started! 
Ambulance Design Guidance Related to Lighting 
Driving an ambulance is risky, particularly in an urban environment that is densely populated. The same is true on a busy system of highways.
As a result, it is paramount that you pay attention to where the ambulance emergency, loading, ground, and scene lights are located. All of these lights will increase emergency vehicle visibility and thus improve safety during the night or day.
For example, make sure that an ambulance lighting package comes with warning zones. It should also come with signaling modes to let people know that it has the right of way.
Looking for a lighting package that meets current ambulance safety standards? Make sure that the package also comes with power requirements and flash patterns.
Also, look for warning devices that are audible when shopping for an ambulance. It is critical that the siren overpowers the environmental noises surrounding an emergency vehicle. It should also penetrate the robust soundproofing insulation included in today's vehicles.
Many new types of sirens actually emit sound waves that are low frequency and penetrate solid materials. This is particularly invaluable in an urban environment. After all, this is where pedestrian traffic and vehicle traffic are heavy.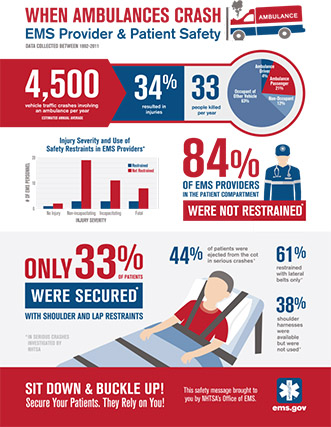 New Ambulance Design to Enhance Visibility
Another important safety component of a modern ambulance is its visibility. That's because both pedestrians and motorists need to be able to spot the ambulance as it approaches. The ambulance should also be very visible when it is parked.
For this reason, make sure that your emergency vehicle features plenty of retroreflective materials. In fact, it may be beneficial to increase all working emergency vehicle's existing retroreflective striping by 50% on both sides and by 25% in the front.
Retroreflective striping will enable other people to see your ambulance no matter what the environmental conditions may be. For example, they should be able to see you in low-light, in snowy conditions, when it is raining, and when it is dark.
This type of striping should also cover the rear of your ambulance. The best colors for this material is alternating red and yellow or alternating red and green-yellow.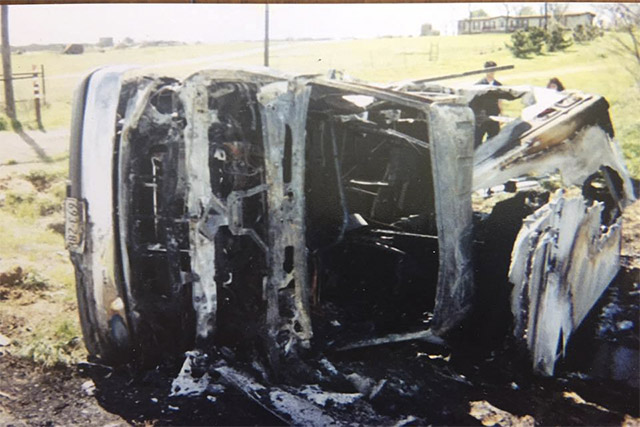 Ambulance Interior Design and Structure
Are you looking for another way to enhance patient and passenger safety? Paying attention to the structure and interior of the ambulance will help.
For instance, some manufacturers of ambulances build the ambulance boxes with corners that are rounded. Meanwhile, others create ambulances with square edges, which tend to be more solid.
Roof and wall construction also varies among ambulance builders. It is good to look for an ambulance with seams that are fully welded. Some manufacturers, however, use spot welds, tape that is double sided, and glues to build emergency vehicle walls.
Likewise, the cabinetry inside an ambulance can range from aluminum to plastic, metal, and wood. The insulation may also differ, as some builders use expanding foam, whereas others use insulation that is glued to the ambulance walls.
Feel free to visit ambulance factories before purchasing an ambulance. This will help you to learn firsthand what a manufacturer's construction techniques are.
Taking the time to interview the manufacturer's previous customers is a great idea. This will tell you what customers like or don't like about the vehicles and gives you a chance to compare information and opinions.
Other Ambulance Design Ideas and Tips
When considering the purchase of an ambulance, be sure to also pay attention to the vehicle's patient compartment.
The seat locations should make it easier for EMS providers to access the patient. In the same way, the EMS providers should be able to access the vehicle controls and equipment without having to repeatedly remove seat belts.
If you have to kneel in the vehicle aisle just to start an IV for the patient, this is a sign that the seat was not installed in the best location. Unfortunately, poor ambulance design might result in injuries.
Also, all of the heavy equipment contained in the ambulance needs to be secured. Alternatively, the design of the ambulance may allow you to store these devices in cabinetry that is easily accessible, but that will keep the equipment contained. These devices may include, but are not limited to, the following:
Monitors
Mechanical devices for cardiopulmonary resuscitation
Medical kits
Oxygen cylinders
Computers 
With the right ambulance design, your emergency vehicle will be functional and safe. Hopefully it will remain so, long-term.
How We Can Help
We offer great initial online courses for Advanced Emergency Medical Technician (AEMT) and Emergency Medical Technician (EMT) certifications.
We additionally offer continuing education that is accredited, for every level of EMS.
Our educational courses provide access to conscientious instructors and relevant continuing education materials for the level of EMS being taught.
Get in touch with us to learn more about continuing education and recertification. We can help with all your EMS educational needs. 
Always refer to the policies/protocols of your local agency if you have any questions.