When our NREMT EMT and Advanced EMT (AEMT) courses are completed, and the National Registry practical and cognitive exams are passed, a certificate will be issued from the NREMT for the level of the course. Once this certificate from the NREMT is received it allows the certified EMT or AEMT to apply for licensure through reciprocity in the state of Indiana. The Reciprocity application is simple and easy to fill out.
http://www.in.gov/dhs/3527.htm
*Indiana requires EMT Students to have the following proof of training, some of which is included in the EMT & Fire Training EMT Course: Non-visualized airway (can be taught as an extra), CO monitoring (included), EMS ops level Haz-mat (included), Autism awareness and SIDS (Not Included, but provided on Indiana DHS Learning Management Site), WMD & CPR Health Care level CPR certification (Included). This training must be at the level specified hours & content and they must be able to prove that they recieved this training prior to being granted reciprocity.
To recertify in the state of Indiana you must fill out the EMT-Basic or EMT-Basic Advanced (as referred to in IN) Renewal Application and Continuing Education Report, and follow the guidelines found in these instructions. Every 2 years EMT's are required to take 40 Hours of Continuing Education with 6 of those hours being audit and review. They must also participate in any update course prescribed and successfully complete a skills evaluation.
We can help you get 24 of the 40 hours required with our online refresher that is 24 hours, and includes 10 hours of self-directed learning, and 14 hours of Virtual Instructor Led Training (VILT) sessions where a real instructor is present to answer questions and discuss the topics. It is fully accepted by the NREMT and is CECBEMS accredited. This is only one of the few online refreshers that meet the actual requirements by the NREMT to be counted as an official refresher. You have 2 years to complete the refresher from the time you sign up (or you can usually get it done in as little as 2 to 3 weeks). The cost of the refresher is $249.
If you need Remedial Training after failing the NREMT 3 times we have the Refresher for you! Once you pass our 24 Hour EMT Online Refresher course you will have 3 more opportunities at taking the NREMT Exam. The Course is accepted by the NREMT and covers all 24 hours of the Mandatory Core and Content required. To insure that you pass on your next attempt you can practice for the exam with our test prep site.
We also have the AEMT Refresher Required for Retest: Once you pass our 36 Hour AEMT Online Refresher course you will have 3 more opportunities at taking the NRAEMT Exam. The Course is accepted by the NREMT for both AEMT and I85 and covers all 36 hours of the Mandatory Core and Flexible Core Content required. To insure that you pass on your next attempt you can practice for the exam with our test prep site.
**AEMT Refresher Course for recertifying with the National Registry as an AEMT you will need to complete the 36 Hour AEMT Refresher, an additional 36 Continuing Education (CE's) hours, and have a current CPR Certification. If you are doing this Refresher for State Licensure, please check with your state first to see if they will accept this 36 Hour Online AEMT Refresher that is CECBEMS approved and NREMT accepted.
**Paramedic Refresher Course for Remedial training for Retest or for Recertification with the National Registry and is CECBEMS F5: This Online Paramedic Refresher course is an interactive, blended-learning course that is CECBEMS accredited and approved for NREMT Re-Certification.This Refresher course thoroughly addresses the objectives in the National EMS Education Standards and was designed to meet the specific requirements of the NREMT Refresher Option for the Paramedic Applicant. The course is broken down into 24 Virtual Instructor Led Training (VILT) sessions. Each session is 2 hours long with the last hour for discussion and quiz taking.
Contact Information
Indiana Department of Homeland Security
EMS Certifications, E239, IGC-S
302 W. Washington St.
Indianapolis, IN 46204-2739
Phone: 1-800-666-7784 or (317) 234-6804
Email: emscertifications@dhs.in.gov
Firefighter
Q. Does the state of Indiana accept IFSAC Certification for reciprocity?
A. IFSAC certification is proof that the level of certification for firefighter is evidence of equivalent training and a license will be issued upon completion of the Reciprocity Application.
For Reciprocity: http://www.in.gov/dhs/3095.htm
http://www.in.gov/dhs/firecertification.htm
Contact Information
Indiana Department Of Homeland Security
Fire Certification
Indiana Government Center South
302 W. Washington ST., Room E239
Indianapolis, IN 46204-2739
Phone: 800-666-7784 or 317-234-6804
Learn how to become an EMT in Indianapolis, Fort Wayne, Evansville, South Bend, Gary, Hammond, Bloomington, Fishers, Carmel, Muncie, Lafayette, Terre Haute, Anderson, Elkhart, Mishawaka, Greenwood, Kokomo, Lawrence, Noblesville, Columbus, New Albany, Portage, Richmond, Merrillville, Goshen, Michigan City, West Lafayette, Jeffersonville, Valparaiso, Marion, East Chicago, Schererville, Hobart, Plainfield, Crown Point, Franklin, Highland, Munster, Clarksville, La Porte, Westfield, Brownsburg, Seymour, Greenfield, Logansport, Shelbyville, New Castle, Vincennes, Huntington, Frankfort, Griffith, Dyer, Lebanon, Crawfordsville, Beech Grove, Jasper, Connersville, New Haven, Zionsville, Warsaw, Bedford, Lake Station, Auburn, St. John, Madison, Chesterton, Speedway, Peru, Avon, Martinsville, Mooresville, Washington, Plymouth, Cedar Lake, Wabash, Greensburg, Kendallville, Greencastle, Decatur, Bluffton, Elwood, Yorktown, Princeton, Lowell, Columbia City, Brazil, Danville, Angola, Tell City, Charlestown, Nappanee, Mount Vernon, Boonville, Salem, Rochester, Batesville, Sellersburg, Hartford City, North Vernon, Rensselaer, Portland, Huntingburg, Rushville, Ellettsville, Scottsburg, Alexandria, North Manchester, New Whiteland, Linton, Gas City, Garrett, Cumberland, Porter, Monticello, Westville, Tipton, Clinton, Lawrenceburg, Whiting, Edinburgh, Bremen, Austin, Winchester, Mitchell, Ligonier, Winfield, Sullivan, Whiteland, Cicero, Berne, Greendale, De Motte, and throughout the state of Indiana
---
State Requirements and Details for Certifications and Courses with EMT & Fire Training Inc.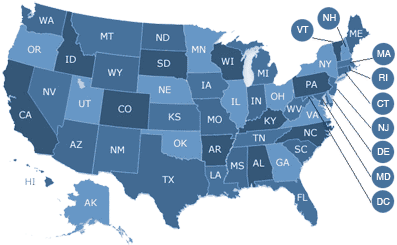 ---