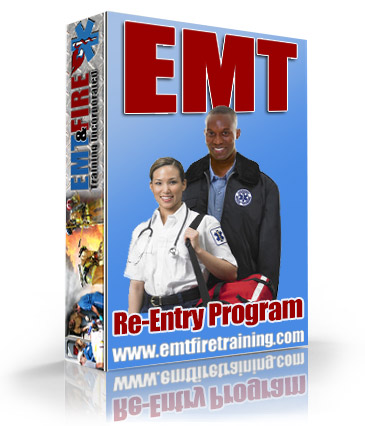 Who is this EMT Re-Entry Program for?
Your NREMT EMT certification has expired and you are needing to apply under the
NREMT re-entry policy.
Don't worry, we have you covered! This program will provide you with all the requirements needed to help you get your certification back. This is a blended learning program that will require you to attend both online courses and one of our 5 EMS Academy Weeks held in Post Falls, Idaho each year.
What is included in this program?
1. 24 Hour EMT Refresher Course Online
2. 4 days of hands-on skills training/assessment and a State Approved Psychomotor Exam
3. 4 nights of lodging and all meals for 4 days during the hands-on training
4. A test prep subscription to EMT-National-Training.com to help you prepare for the NREMT cognitive exam
5. A voucher to pay for your NREMT cognitive exam
6. BLS Healthcare Provider CPR Card from AHA (will be obtained during the 4 days of training)
7. Transportation from Spokane International Airport to Training Center on the first day, and back to Airport the afternoon of the last day
Available EMS Academy Dates (more will be posted as they are added to our calendar)

February 10 - 14, 2019
March 10 - 14, 2019
May 5 - 9, 2019
June 16 - 20, 2019
September 8 - 12, 2019
October 20 - 24, 2019
Please contact our support team with any questions and to check availability for each EMS Academy Week
1-888-783-8495 or courses@emtfiretraining.com
* EMT & Fire Training Inc. is a Proprietary School registered with the Idaho Board of Education. In addition, the school is recognized as a training institution by the Idaho Department of Emergency Medical Services and is organizationally accredited by the Commission on Accreditation for Pre-Hospital Continuing Education - CAPCE (Formerly the Continuing Education Coordinating Board for Emergency Medical Services - CECBEMS)