1.75 hour CAPCE F3 (DL) CEU Course - EMT Trauma & Shock Emergencies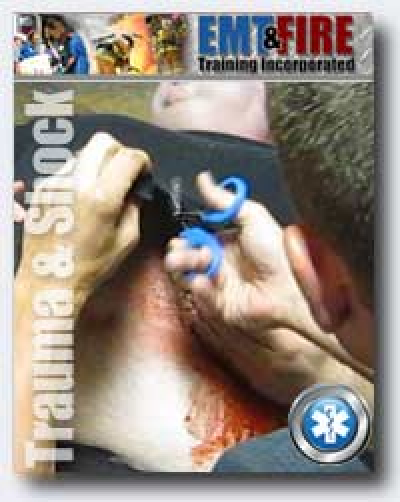 The Self Paced EMT Trauma & Shock CEU lecture may be completed on the students own schedule. Students login online, watch the lectures and then take an assessment exam over the material. Once the exam is successfully completed with a score of 80% or better, the student is automatically issued a certificate of completion. Multiple exam attempts are permited. You may apply this course to the NREMT required hours of NON-live continuing education.
Self paced DL Course - 1.75 CEUS

---
Cognitive Objectives

1. Differentiate between the different types of shock.
2. Understand the respiratory processes during trauma.
3. State methods of emergency medical care of external bleeding.
4. List the different types of injuries and their mechanisms.
5. Establish the relationship between airway management and the trauma patient.
6. Demonstrate a basic understanding of gunshot wounds patterns.
7. List and describe the different collisions that occur during an automobile accident.
8. List the steps in the emergency medical care of the patient with signs and symptoms of internal bleeding.
9. List signs and symptoms of shock (hypoperfusion).
10. Show an understanding of what mechanism of injury means to patient care.
---

This continuing education activity is approved by the Commission on Accreditation for Pre-Hospital Continuing Education - CAPCE (Formerly the Continuing Education Coordinating Board for Emergency Medical Services - CECBEMS)